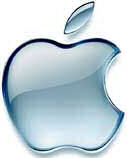 Apple
has just issued their financial report for the quarter that runs through the end of June - the 3rd fiscal quarter for the company - and
it's
a record setter. Revenue is up 38% from the same quarter last year and 40% for January through June of 2008 comared to 2007.
Despite the amount of press the iPhone and iPod get Macs are still the star of the
Apple
lineup. Over 2.5 million Macs were shipped during the quarter, increasing
Apple
's share of personal computer shares to nearly 20% from just over 15% in the June quarter last year.
iPods and
iTunes
also helped significantly, accounting for a third of revenue growth. Although revenue from iPod sales was up just 7% from a year ago, the number of units sold was up 12% worldwide, including a 15% gain outside the US. Currently the iPod enjoys a market share of more than 70% in both the US and Australia, greater than 60% in Canada, and better than 50% in the UK, Japan, and Switzerland.
Since the iPhone 3G wasn't realeased until July there was little information given about units sold or revenue, although
Apple
Chief Financial Officer Peter Oppenheimer did mention that just 717,000 first generation iPhones were sold between April and June.
Oppenheimer did mention that over 25 million programs for the new iPhone and iPod Touch software had been downloaded in the first 10 days of operation for the
iTunes
App Store, he didn't say how many of those downloads were free vs. paid. That would seem to indicate that free software, which accounts for 20% of App Store offerings, were significant.