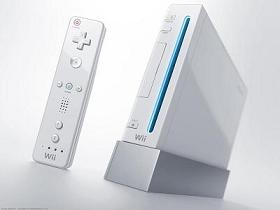 Comments from
Nintendo
CEO Satoru Iwata have suggested that the the company will once again have trouble meeting demand in the US for its
Wii
console
this holiday season
"We are really intending to increase the shipments to the US, especially compared to last year," said Iwata in an interview with
Forbes
.


"However, I can't give you a 100 percent commitment [that you'll be able to find a Wii this holiday season]. What I can commit myself to is that Nintendo is going to do its best to supply as many Wii hardware units as possible in order to meet demand there."
Iwata
added
that the company was picking up production of the Wii from 1.8 million units each month to an expected 2.4 million units by the end of August. US retailers will see a good portion of the new units. Is the company still in shock at the amount of sustained demand in the US?
"We could not imagine it would be that high,"
says Iwata.
Many consumers in the US and Europe were upset last Christmas when retailers suffered intense shortages of the popular console and any new shipment was bought up within minutes. Nintendo America boss Reggie Fils-Aime
added
"that the average unit sits on retail shelves for only an hour before being snapped up."