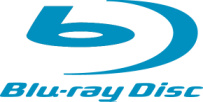 According to a new research report by ABI research entitled "Blu-ray: Consumer Survey Results", the
PlayStation 3
is the only 'bright spot' for the
Blu-ray
format right now, and without it the format would be struggling "mightily" to reach any consumer acceptance.
"While you might think gamers purchase fewer movie discs than others, we didn't see any significant evidence of that in our results," said ABI principle analyst Steve Wilson.
"PS3 console shipments will go a long way to help bring down manufacturing costs and drive down Blu-ray player prices."
Outside of these PS3 sales however, mass consumer adoption of Blu-ray is growing at a
pace
much slower then the industry would like,
added
ABI.
The report, which surveyed 1000 people, found that over 50 percent of the respondents had not plans to buy a Blu-ray player ever, and that an additional 23 percent are likely to buy, but not before 2009. Most of those polled also declared they would not upgrade simply because they do not have an
HDTV
and do not plan to buy one. Others simply felt
standard definition
DVD
quality was "good enough." 50 percent of those polled rated Blu-ray quality as "much better" than standard DVD, but a large 40 percent said it was only "somewhat better."
ABI also added that they do not expect to see Blu-ray player prices to fall before 2009, and that the PS3 was still the bang for your buck if you do intend to upgrade.
"We expect that [Blu-ray] player prices will remain above $300 for Tier One models for the remainder of this year."