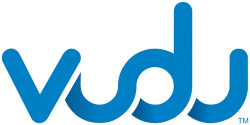 Vudu
has announced an interesting new feature today, one that it hopes will set it apart from the crowded networked media hub group that included the
Roku Netflix
box, the
Apple TV
, and countless others.
The company will offer digital movie renewals, allowing customers the option to pay a discount to finish the movie or watch it again. Users are normally only given 24 hours after they start a film to complete it, but now they can pay 99 cents for
SD
or $2 USD for
HD
anytime within the first week to watch it again, or complete it for the first time.
Vudu also
said
they would be launching a "99 for 99"
channel
in which a 99 movie rentals are discounted for 99 cents. The company promises to offer blockbusters films and will regularly change the movie lineup to keep interest high. In comparison, Apple only offers one discounted movie on
iTunes
, and switches only once per week.
Rental prices remain the same, $4 USD for SD and $6 for HD but you need the Vudu
set-top box
which sells for $300 USD and has a built in 250GB HDD.