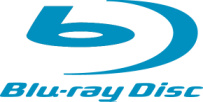 PC manufacturers including
Acer
,
Dell
and
Hewlett-Packard
are shopping around for better deals on
Blu-ray
Disc (
BD
) Combo and
BD-ROM
drives. The leading ODM/OEM makers are defiant however, claiming that they are unable to keep component costs down, and so are refusing to lower the quotes for the PC vendors. Among the BD drive manufacturers are
Hitachi-LG Data Storage (HLDS)
,
Toshiba-Samsung Storage Technology (TSST)
and
Pioneer
.
Pioneer focuses mostly on BD Combo drives while another manufacturer,
Lite-ON IT
, focuses on BD-ROM drives, while HLDS and TSST produce both. As it stands, ODM/OEM quotes for Combo drives lingers around $120 to $130 and the PC vendors seek a cut of $20 to $30. BD-ROM drives have ODM/OEM quotes around $95 to $100, and the PC vendors want a $5 - $10 decrease.
DigiTimes
cites a source for the figures and notes that none of the
OEM
manufacturers are willing to sacrifice profitability for orders. The source indicated that this problem will likely result in one a small growth the volume of BD drives shipped to PC vendors in the third quarter of 2008 from the preceding quarter.