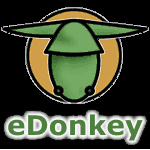 A court in Germany has ruled in favor of an administrator of an
Edonkey
server saying that he can not be held liable for infringing downloads through his server as long as he takes "reasonable steps" to prevent those downloads.
In the decision, the court ruled against
Warner Music Germany
which had sued the admin last year after they found Warner Music songs indexed on the server. Earlier this year Warner actually won the case but the admin appealed and was successful this time.
Warner Music contacted the admin after finding a single
CD
being shared and asked him to take it down. The admin complied accordingly and put "keyword filters in place to make sure that the songs in question wouldn't get indexed again." Warner however then found another CD by the same artist and began the lawsuit.
The ruling, which should set a precedent at least in Germany, says the admin cannot be held liable because his server did not actually host the files in question. The court
also added
that "keyword-based filtering system was enough to stop infringement and that the server admin wasn't required to proactively stop future infringements of titles that were not part of the original complaint."