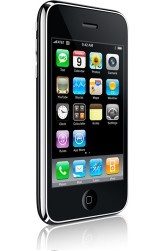 According to the
South China Morning Post
,
China Mobile
is set to start selling the
Apple iPhone 3G
, but stripped of its 3G and Wi-Fi capabilities in order to comply with Chinese regulations.
It may not be a difference to China Mobile however, which is excited to sell the popular handset in the most populated country on the planet. The carrier says there are already 400,000 jailbroken iPhones on its network however, despite no official launch in the nation.
One of the
reasons
behind stripping out the 3G is that it is widely expected that the carrier will build its 3G network using the
TD-SCDMA
standard. Rival China Telecom is expected to use the W-
CDMA
standard so stripping out the 3G will make the phone less appealing to users who plan to buy it and jailbreak it for use on the rival carrier.
Researcher
In-Stat
says the potential market for the iPhone is about 28 million Chinese, a huge reach by any standards.