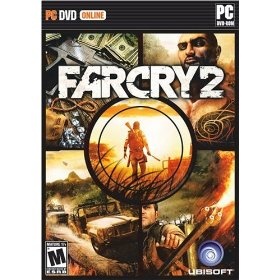 According to a post on the official
Ubisoft
forum, it appears the French game publisher is looking to not fall into the same traps that
Electronic Arts
has with their hit game
Spore
which
has been slammed
for using restrictive
SecuROM
DRM
.
For the upcoming expected blockbuster
Far Cry 2
, Ubisoft has admitted they will be using DRM, but with much less restrictions then Spore or
Bioshock
.
According
to the Ubisoft Manager,
* You have five activations on three separate PCs.
* Uninstalling the game "refunds" an activation. This process is called "revoke", so as long as you complete proper uninstall you will be able to install the game an unlimited number of times on 3 systems.
* You can upgrade your computer as many times as you want (using our revoke system)
* Ubisoft is committed to the support of our games, and additional activations can be provided.
* Ubisoft is committed to the long-term support of our games: you'll always be able to play Far Cry 2.
The clear difference is that of the "revoke" feature. For an EA game, you never get any installations back, and you certainly don't get up to 15 installations. You will lose one if your hard drives crash, but that is not as likely as someone wanting to upgrade, or reformat their OS.