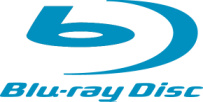 Although
Steve Jobs has said official internal Blu-ray drives will not be heading to Macs anytime soon
,
Other World Computing (OWC)
has announced the launch of its
Mercury Pro Blu-ray
external Blu-ray burner which features a quad interface that will allow it to connect to Macs.
The OWC can connect via
USB
2.0,
FireWire
400, Firewire 800, or eSATA to Macs or PCs and will write
BD-R
or
BD-RE
, single layer and dual layer at 4x.
The drive can also notably burn
HD DVDs
, DVDs and CDs and will work with a myriad of software including
Apple iTunes, Apple iDVD 5, Apple Disc Burner, Apple DVD Studio Pro, NTI DragonBurn, Roxio Toast, Roxio Easy Media Creator,
and
Nero
.
The drive is set to ship later this month for $499.99 USD alone or $579.99 USD with Roxio Toast 9 Titanium for Mac OS X.