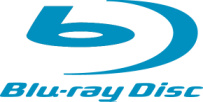 In a panel discussion Tuesday at the
HD3 conference
in Century City, industry figures with a stake in the
Blu-ray
Disc format raised concerns over how the economy will hit the Blu-ray format over the holidays. Now that the format war is over and a lot of money has been put into promoting Blu-ray through retailers, the format's backers had hoped for a strong performance this holiday season.
"The economy is the biggest challenge, because there are just so many pieces to the Blu-ray puzzle that consumers face,"
said
Lori MacPherson
, GM of domestic home-entertainment at Disney.
"You need the high-definition television set, you need the player, you need the cables, you need the software..."
MacPherson still believes Disney's seasonal slew of new releases and catalog titles in the Blu-ray format will help move consumers towards the format.
"The economy is hitting everybody,"
said
Danny Kaye
, executive vp research and tech strategy at
Fox
.
"But we still look forward to a great fourth quarter."
There is good news on the horizon however for high-definition video equipment.
"I know the economy is tough right now, but the manufacturers are really bringing down the price of their HDTV sets,"
Paramount
vp marketing
Chris Saito
said.
Blu-ray player prices are falling but not as fast as many consumers would like. The disc sales themselves also present a problem, since new DVDs retail for around $15, whereas Blu-ray releases go for around $25.
"We're all constantly looking at (disc) pricing,"
Sony
vp business development
Rich Marty
said.
"What it amounts to is that we'll wait until after the fourth quarter and see how it goes."
Some concerns
have also been raised
about how consumers might opt for
DVD
upscaling
hardware instead of moving to the Blu-ray format, but MacPherson dismisses the theory
"For me, it's the difference between costume jewelry and a diamond,"
the Disney executive said.
"Costume jewelry is nice, but I still want the diamond."