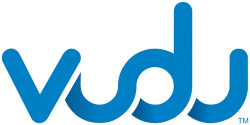 VUDU
has announced today via a press release that they now offer the largest
HD
library on the planet, 1150 titles.
The company noted they reached the milestone by adding 600 new titles in October, both in regular HD and the company's high-end HDX format.
Overall, VUDU offers over 10,000 titles, with 1150 of those being available in HD or HDX.
"This is only the beginning of our effort,"
said
Edward Lichty, Executive Vice President of Content at VUDU. "
We plan to maintain a leadership position in offering the best picture quality experience and the deepest library anywhere when it comes to HD."

VUDU is in direct competition with the crowded HD
streaming
marketplace which includes major players
Apple, Netflix
and more.