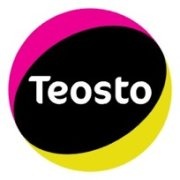 Teosto
(Finnish Composers' Copyright Society) has officially requested that
USB
drives and mobile phones with
MP3
playback function should join the products -- such as DVDs and DVRs -- with a recording/storage device royalty fee. Teosto has been fighting for the right to add the fees to mobile phones for two years now and now they want both external hard drives and thumb drives included as well. The proposal will now travel to
Ministry of Education
where the final decision is made.
Teosto has claimed that extensive amounts of copyrighted recordings are copied to both USB drives and mobile phones each year and therefore the composers have a right for a proper compensation. The fees would increase mobile phone prices up to 12,60 euros (approx. $16) for music phones such as the
Nokia
's new touch-screen
XpressMusic 5800
and presumably
Apple iPhone
.
Last year the same happened to HD DVD and
Blu-ray
discs that carry nowadays a fee of up to 1,89 euros per disc.
The proposed royalties for the year 2009 are as follows.
Mobile phones with MP3 playback
:
1,4 euros for up to 512MB of internal memory
2,45 euros more than 512MB but up to 1GB of internal memory
3,45 euros more than 1GB but up to 20GB of internal memory
4,15 euros more than 20GB internal memory
Mobile phones that are advertised as music phones
(eg. Nokia XpressMusic series, Sony Ericsson
Walkman
series):
2,4 euros for up to 512MB of internal memory
7,35 euros more than 512MB but up to 1GB of internal memory
10,50 euros more than 1GB but up to 20GB of internal memory
12,60 euros more than 20GB internal memory
Same fees as in dedicated PMPs
USB drives
:
0,65 euros for up to 1GB drives
1,30 euros for larger than 1GB but up to 5GB drives
2,60 euros for larger than 5GB but up to 20GB drives
3,30 euros for larger than 20GB but up to 50GB drives
4,10 euros for larger than 50GB but up to 120GB drives
4,90 euros for larger than 150GB