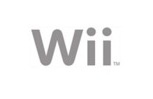 Nintendo
sold 803,210
Wii
consoles in the United States for the month of October, marking a large jump from last month.
According to figures from market research firm
NPD
, the Nintendo had better supply for its hit console and increased sales from 687,000 units last month.
Sales of the
Sony PlayStation 3
fell again from 232,400 units in September to 190,000 for October. Because of a recent across the board price cut, the
Microsoft Xbox 360
saw a decent sized sales jump from 347,200 units in September to 371,000 for October

"The price reduction on the Xbox 360 is paying dividends at retail as the platform realized a 7% unit sales increase over September,"
said
analyst Anita Frazier.
"Keeping in mind that September was a five-week month while October had four [weeks], the sales pace increased 33%."
Even with diminished sales, the PS3 still made huge progress year-on-year selling 57 percent more consoles than in October 2007.