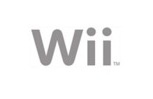 Despite word this week from
Nintendo of America
president Reggie Fils-Aime that there will be ample
Wii
supply for the holiday season, giant video game retailer
Gamestop
believes differently.
David Carlson, Gamestop CFO, said he expects the retailer to be out of Wiis before Christmas and also expects to have little to no supply of
Wii Fit
or the full band versions of
Guitar Hero World Tour
.

"Wii Fit is in very, very short supply. It sells through as quickly as it hits the stores,"
added
Carlson.
"And although the Wii hardware is in very good supply right now we believe it may as well be out of stock by the holiday season."
Despite ramp ups in production, the Wii remains in short supply thanks to high demand that does not reflect the overall economic downturn.