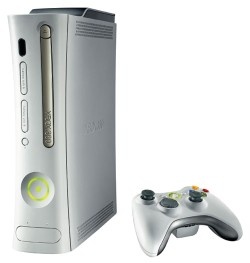 Microsoft
has announced the official numbers for
Xbox 360
sales during the recent Black Friday weekend and says the sales were so high they broke previous records.
The console also outsold its rival 3-to-1, most likely thanks to cheap 360 bundles offered by many retailers that included, in some cases, up to 4 free games.


"We entered into the Black Friday sales period with cautious optimism, knowing that dollar for dollar, Xbox 360 offers more social entertainment value than any other console on the market,"
noted
Don Mattrick, senior vice president of the Interactive Entertainment Business at Microsoft.


"Record Black Friday sales in the US, coupled with our existing global install base of 25 million and an online community of more than 14 million Xbox Live members, have laid the groundwork for continued global sales momentum in 2009."