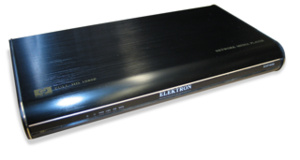 Elektron EHP-606
is the re-branded sister of network media player
Popcorn Hour A-110
which is also based on the same Networked Media Tank platform. With identical file support and user interface, what does EHP-606 offer that Popcorn Hour doesn't? Well, first of all the EHP-606 has a
VGA
output. It also has support for NMT (also familiar from the Popcorn Hour) applications such as
FTP
, Samba and NFS servers and most importantly a built-in
BitTorrent
client - or actually two different
BitTorrent
clients.
The box included:
Elektron EHP-606 Networked Media Player

Remote control

AC adapter, USB A-B, A/V cable (composite video, stereo audio) and an HDMI cable

User manual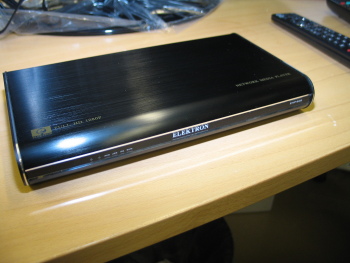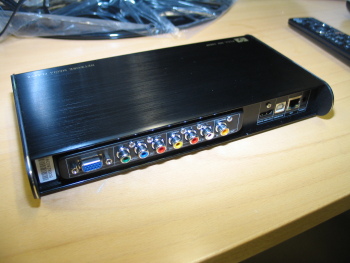 So basicly what you get for under $280 is a network media player with HDMI 1.3, VGA and component outputs, 3 USB-ports (one for a connection to a PC, two for external hard disk, flash and optical drives), 100mbit ethernet connection and support for Internet video and audio. The device doesn't come with an HDD but it does have an internal tray slot for a SATA hard disk drive.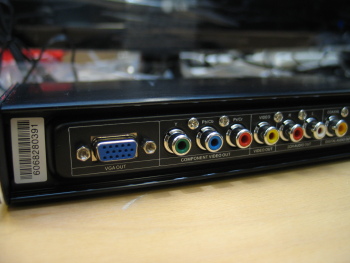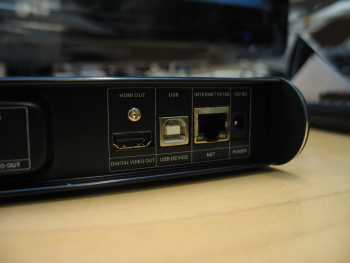 The first impression about the device is pretty good. The player is small and the sleek metal casing gives it a quality feel. The remote is nothing to write home about but isn't by any means the worst we've seen. Button placement could be better though if you've used the Popcorn Hour remote and liked it you won't be disappointed with this either - both Elektron and Popcorn Hour share the same remote controller layout.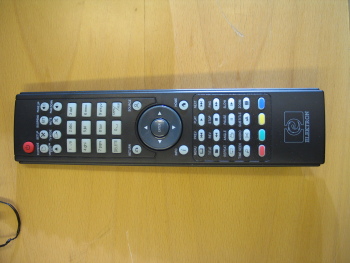 Unlike Popcorn Hour A-110 the Elektron EHP-606 has an actual, physical power switch, so you don't have to pull the plug shut the device. With a USB ports on the side of it you don't have to reach for the rear panel to attach a USB drive. As an addition to USB drives you can attach an USB keyboard to the device.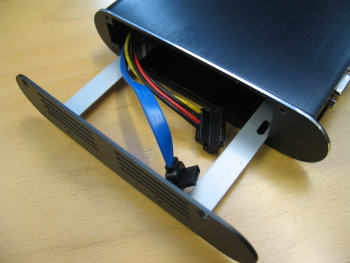 More about the device, file support and especially the user interface later on. Stay tuned.

Technical specifications:

Sigma Design SMP8635 c CPU

256MB DDR RAM, 32MB Flash ROM

Video: HDMI 1.3, VGA, Component (YPbPr), and Composite output

Audio: Coaxial SPDIF output, analog stereo output

Network: 10/100Mbps wired Ethernet

USB host: 1 USB host port

USB: 2 USB ports supporting removable media and keyboards

HDD: internal SATA HDD support (HDD not included)

Supported video, audio, image and subtitle formats:

AAC, M4A, MPEG audio, WAV, WMA, FLAC, OGG audio, DTS, DTS-HD, AC3, Dolby True HD and Dolby Digital audio

JPEG, BMP, PNG and GIF images