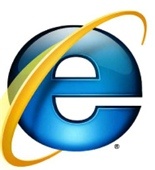 According to new figures from
Net Applications
,
Internet Explorer
lost more browser market share in the month of December as minority browsers continue to slowly grow in popularity.
Firefox
jumped to 21.34 percent,
Apple's Safari
pressed on to 7.93 percent, and
Google's
Chrome
browser shifted moved to 1.04 percent share, marking the first time the browser has hit the 1 percent milestone.
Internet Explorer dropped to 68.15 percent share and remains the clear market leader thanks to coming pre-installed in every
Windows
computer. The browser has lost a massive amount of market share however since it hit its peak in 2003 at 94.43 percent. Even at the beginning of 2008 IE was cited as having just over 77 percent of market share.