An Israeli company,
High Definition Israel
or
HDi
, has
introduced
couple of interesting Blu-ray players. In addition to playing Blu-ray movies, the players support MKV and DivX files as well as BitTorrent downloads.
HDi has two product families,
Dune HD Center
and
Dune BD Prime
, both with four models for different network connection and external hard drive setups. With Dune BD Prime you can choose between the base model, one with
WiFi 802.11n
, one with
Gigabit ethernet
, and one with
two eSATA
ports. In addition to the same upgrade options the more expensive Dune HD Centers feature a rack for internal SATA drives as well.
All of the players have BD Live support, 1GB of internal flash memory, BD/DVD/CD playback, three USB ports for external USB drives, support for NFS and Samba file sharing as well as support for IPTV and Internet radio.
HDi's players have also extensive file support, including support for AVI, MKV (Matroska), M2TS, TS, MOV, MP4 and WMV files.
MPEG2, MPEG4, DivX, XVID, WMV9, VC1 and H.264/AVC video codecs and AC3 (Dolby Digital), EAC3 (Dolby Digital+), DTS, MPEG 1/2/3, AAC, LPCM, WMA, WMAPro, Dolby True HD and DTS-HD Master Audio audio codecs are supported as well. Dune BD Prime players are able to display both SSA/ASS and SRT subtitles.
The players feature HDMI and component outputs that are able to pass 1080p resolution video. Audio outputs include digital Toslink and RCA and analogue 7.1 RCA.
To make it even more impressive, all the HDi Blu-ray players also feature a BitTorrent client and a Gecko-based web browser.
HDi
lists resellers
around the world but the only price we found in the US or UK was for the entry-level Dune BD Prime player for
£429
in
DigitalEra.co.uk
.
MKV Players
lists the entry-level Dune HD Center for
599 euros
.
MPC Club
reviewed
the Dune BD Prime in last November and it impressed the reviewer and users even in its pre-release form.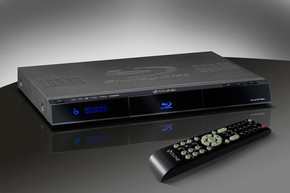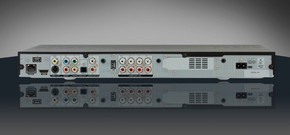 Dune BD Prime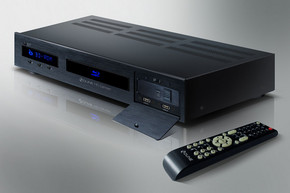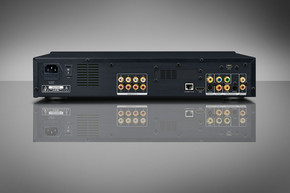 Dune HD Center