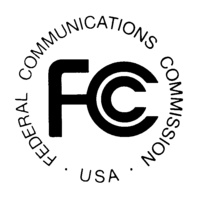 It's no secret that many people, including US President Elect Barrack Obama,
have questioned
how prepared the US is for the DTV transition coming next month. FCC Chairman Kevin Martin has been the target of
much criticism
over his relatively hands-off approach to the consumer side of the equation. Those voices have now been joined by one of Martin's fellow FCC commissioners.
On January 14 Commissioner Robert McDowell sent a letter to Kevin Martin regarding the agency's preparations for the transition. The most disconcerting aspect of the letter was McDowell's allegation Martin has played his cards so close to the vest that even the other commisioners aren't involved or even sure of what's being done.
"In short, it appears that the Commision's efforts to date are inadequate. As neither I, nor either of our colleagues, have been consulted in advance or otherwise asked to assist with the tasks at hand, I cannot be certain regarding the extent of the Commission's shortcomings"
wrote McDowell.
He went on to suggest that the FCC's call center is unprepared for the call volume they're likely to experience. He expressed concern that
"callers that opt for a live operator are sometimes spontaneously disconnected rather than re-routed."
and said
"the Commission must be better organized, more energetic and must coordinate its efforts in a more open and collaborative manner."
He even went so far as to echo
Barrack Obama's suggestion
that the transition may need to be postponed.
If you get your TV signal using an antenna instead of from a cable or satellite subscription service you need to make sure you have everything you need, and if possible you've tested it. If you don't know it's past time to find out. You can start with our guide on
Preparing for the US DTV Transition