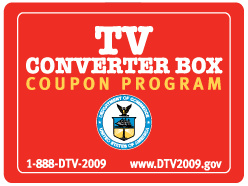 According to numbers released just last week by
The Nielsen Company
, 5.7 million US households are still not prepared for the upcoming DTV transition.
Nielsen
analysts say this is actually a big improvement from the end of last year when the number was around 7 million.
Despite the impressive gains so far in the month of January, a significant percentage of the population is still unprepared for what's going on in less than a month. Around 10% of African-American and Hispanic households aren't even close to being ready according to the
Nielsen
data, gathered from the same sample used for their famous television ratings.
"Nielsen has been preparing for the transition to digital television for more than two years,"
said company Vice Chair Susan Whiting.
"Because we recognize that accurate and reliable information on consumer behavior is essential to this transition, we've been sharing our data with clients, government leaders and the public so they could track progress to digital readiness."
In recent weeks there has been
a movement in Washington
to delay the transition a few more months.
Supporters of the idea
include
President Obama
and several key members of Congress. This isn't particularly surprising given the comments made at various
hearings on the subject
in the past. In the days leading up to the inauguration of President Obama the chorus of critics was even joined
by an FCC commissioner
.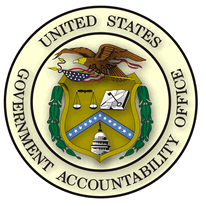 The Government Accountability Office (GAO) had been quite critical of the FCC's handling of the transition for over a year. In 2007 Mark L. Goldstein, director of physical infrastructure issues for the GAO,
noted
"There is no one in charge, and that is cause for concern."
A GAO report
issued later that year
was highly critical of the FCC, saying
"no comprehensive plan exists for the DTV transition."
It went on to say that such a plan is necessary for setting
"milestones and key goals, which provide meaningful guidance for assigning and coordinating responsibilities and deadlines and measuring progress."
Another report
six months later
remained critical of the agency, pointing out that only a third of people who needed vouchers to purchase DTV converters knew how to get them.
Governmental officials haven't been the only ones skeptical of US readiness either. Less than a year ago prominent engineers
were questioning
whether the FCC estimates for digital reception were realistic. One specialist went so far as to say
"at least 50 percent won't get the channels they were getting."
The FCC finally scheduled a real world test
for last September
, but that seems like too little too late.
If you happened to be one of the people who prepared as soon as possible you were probably disappointed. As we found earlier this year, converter box supplies were limited,
making them hard to find
on store shelves. It also took several months for certain features, like analog passthrough, to become available at all. If one or more of the channels you watch use low power signals this may be necessary for you to continue receiving them.

Of course the man receiving the lion's share of blame for our current situation won't be around to take responsibility. Like most political appointees from the Bush Administration, Kevin Martin has already resigned. Not that there's time for finger pointing. Even if the proposal for a four month delay
becomes a reality
it will require an all-out effort to correct the problems.
If you are in the US and have any question at all about whether you're ready for the transition read our guide titled
Preparing for the US DTV Transition
for more information.