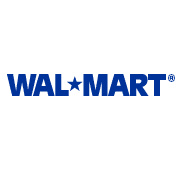 In 2002, the retail giant
Wal-Mart
decided to launch an online
DVD
rental business, in an effort to rival Netflix. However,
Netflix
did what it has to all its other competition and practically drove the startup out of business.
By 2005 Wal-Mart decided it was a waste of money and let Netflix take over its DVD rental operation while Netflix would promote Wal-Mart's in-store DVD movie sales.
This decision
led to a class action lawsuit early last month
as the companies were accused of "conspiring to create a monopoly for online video rentals." The "collusion" between the companies led to higher prices for Netflix customers, alleged the suit.
This week, the companies find themselves facing a new class-action lawsuit of the same type, this time from a plaintiff in Chicago.
As proof that the deal in 2005 promoted "unfair trade", the plaintiff notes that Netflix raised its average subscription price from $14.99 to $17.99 USD almost immediately after the agreement with Wal-Mart. At the time, Wal-Mart's comparable monthly plan was $12.97 USD.


"The subscription fees charged by Netflix to Plaintiff, as well as the other members of the Class, were maintained at artificially high levels,"
states
the suit.
"Plaintiff and the other members of the Class paid higher subscription prices to Netflix than they otherwise would have paid."