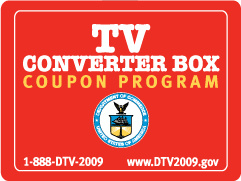 As expected, the US House of Representatives Rules Committee has referred
the new version
of a bill to delay the US DTV transition to the Energy and Commerce Committee. From there it will go to
the full House
to be debated and voted on.
According to the Energy and Commerce Committee there are currently more than 2 million households
still waiting
for DTV vouchers to be mailed. That's because all remaining funding is tied up in vouchers that have already been sent out but not redeemed.
If the new bill is passed it will allow new vouchers to be mailed out using First Class mail instead of the Standard Mail service being used currently. It also includes a provision to replace expired vouchers, something critics of the program have been asking about for months.
What it doesn't provide for is any additional funding to provide more vouchers. So if all the money is spoken for and there are people still not covered it seems likely there would be
more funding
on the way that they're not talking about now.
There has been intense opposition to the delay by Republicans on the grounds that it's unfair to those who have already bought parts of the analog TV spectrum. Services ranging from public safety (police and fire department) communications to wireless broadband internet were slated to go into operation shortly after the February 17 transition.
But many of the groups who would be affected by the proposed 4 month delay have sent letters to Energy and Commerce Committee Chairman Henry Waxman in favor of the new June 12 date. The International Association of Chiefs of Police, International Association of Fire Chiefs, National Association of Broadcasters, plus
AT&T
and
Verizon
have all expressed their support.