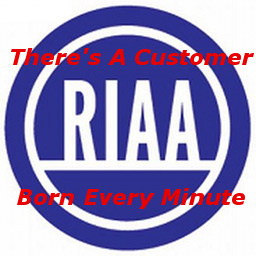 It seems like only yesterday Jennifer Pariser was testifying as a witness for the RIAA against Jammie Thomas. That was when she
famously testified
that
"Making a copy of a purchased song is just a nice way of saying 'steals just one copy.'"
The RIAA was apparently impressed by her performance and has hired her away from Sony BMG where she was Senior Vice President & Associate General Counsel, Litigation and Anti-Piracy.
Despite their recent statement that they
were done
suing consumers over P2P file sharing, the RIAA apparently still found it useful to have someone with strong anti-consumer views leading their legal team. Pariser has been hired as their Senior Vice President of Litigation and Legal Affairs.
Of course just because the RIAA has put their legal jihad against file sharers on hold doesn't mean they won't be suing anyone. There are still torrent tracker sites,
P2P software developers
, satellite
radio providers
,
ISPs
and streaming audio companies who are
already paying them
.
Any or all of these organizations would make fine targets for future lawsuits. You didn't think the labels suddenly decided to join the 21st century did you?