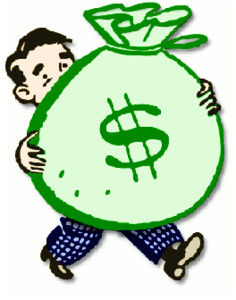 Considering the massive amount of work before the House of Representatives to deal with one financial crisis after another you would think their days would be full. But there are a few Representatives who have found the time to support record labels in their continuing quest to squeeze performance royalties out of terrestrial radio stations.
The Performance Rights Act is sponsored by John Conyers of Michigan. Not surprisingly the
18 co-sponsors
include 7 Representatives from California. The text of the bill's current incarnation hasn't been released to the public yet but assuming it's similar to
last year's
attempt (and the related Senate bill) it doesn't look good for radio stations.
So what's wrong with charging performance royalties to radio stations? After all internet radio providers pay them. But here's the difference. Terrestrial broadcasters have many different expenses than webcasters. They have transmitters to operate and maintain, and typically a much larger production and sales staff to pay. And of course that doesn't include administrative costs such as FCC licensing. In fact when I spoke
to Tim Westergren
of Pandora Internet Radio last year he told me the two already have similar royalty costs.
You may already be familiar with the
ongoing dispute
between internet radio and SoundExchange over webcasting royalties. Although Westergren was confident last October that a deal
was imminent
, so far nothing has been settled.
Perhaps most importantly, the Performance Rights Act is based primarily on claims that even the labels must not believe. They say the promotional value of radio has disappeared and radio stations are now getting unfair benefit from their hard work. The RIAA has gone so far as to say it
"costs American artists tens of millions of dollars each year."
If that's true then perhaps someone from the labels can explain why they continue to send free promotional copies of new releases to the radio stations.