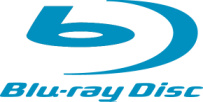 According to a new
DigiTimes
report , the prices of white box (off-brand), entry-level
Blu-ray
players will drop to $150 USD during 2009, setting the stage for name brands such as
Sony, Samsung
and
Panasonic
to drop their prices, at least for entry-level players.
The report also adds that
Lite-On IT
, one of the world's largest optical drive makers, will enter into the Blu-ray standalone market and that its lowest price players will start at about $150 USD as well.
The Chinese-language newspaper Economic Daily News (EDN) noted
that
over 5 million standalone
BD
players were sold globally in 2008 and that 11 million are expected to be sold during 2009.
For the holiday season, Blu-ray players were discounted to under $200 and saw incredible sales,
with reports pegging Black Friday sales at 2.7 million globally
.