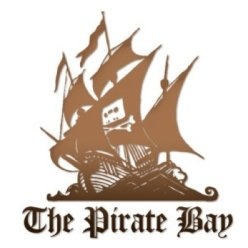 After just a single day in
the trial of
Frederik Neij, Gottfrid Svartholm Warg, Peter Sunde Kolmsioppi and Carl Lundstorm for running a wildly successful torrent tracker site,
The Pirate Bay
, prosecutors have dropped half the charges.
The prosecution's problems started nearly immediately when they began presenting their case. After listening to the prosecutor explain how BitTorrent works one of the defendants asked to make a correction. He went on to show that not only was the original explanation wrong, but that the evidence presented didn't show any involvement by
The Pirate Bay
in the actual downloads.
That led to all charges for "assisting copyright infringement" being dropped. The remaining charges of "assisting making available copyrighted content" will still be prosecuted.
Not surprisingly, a representative of the international equivalent to the RIAA, the IFPI, was quick to spin this as a positive development. In a statement he said the decision to drop half the charges
"changes nothing in terms of our compensation claims and has no bearing whatsoever on the main case against The Pirate Bay."
He added
"it simplifies the prosecutor's case by allowing him to focus on the main issue, which is the making available of copyrighted works."
This is different from the various
"making available" arguments
that have been
shot down
by judges in the US. In those cases the question was whether simply offering a copyrighted work for download amounted to copyright infringement, an argument
the courts have
almost unanimously rejected.
In
The Pirate Bay
's case it seems Swedish law is clear that making available is against the law. What prosecutors must prove now is that the people behind
The Pirate Bay
may be held liable for the availability of files offered by others and then publicized via torrent trackers on their site.
The prosecution's argument seems to revolve around
The Pirate Bay
making large sums of money selling ads to cash in on the traffic generated by these trackers. And even that is refuted by the defendants.
Prior to the trial Sunde
said
"It does not matter if they require several million (kronor) or one billion. We are not rich and have no money to pay."