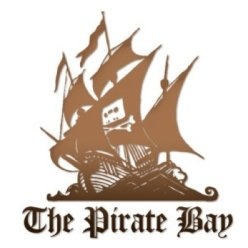 The trial of four men accused of being accessories to illegal file sharing for their involvement with The Pirate Bay resumed this week in Sweden. There were no dramatic developments like the prosecutor's decision to
drop half the charges
last week. Instead he concentrated on entertainment industry witnesses.
Perhaps the most notable witness was the one who didn't make it. Police investigator Jim Keyzer
made headlines
last year when a possible conflict of interest became public. Keyzer was working Warner Brothers, one of the largest entertainment conglomerates in the world, while investigating The Pirate Bay.
After finishing his investigation Keyzer took a leave of absence from the police department to work exclusively for Warner. He
returned
months later, but the prosecutor was reportedly
unable to
contact him to testify.
Instead of Keyzer, a lawyer who works for the IFPI testified to downloading infringing content using a Pirate Bay tracker. But when questioned by the defense he admitted to using a feature of BitTorrent that would allow him to download with no tracker whatsoever.
Referring to screenshots he took as evidence, he acknowledged that he assumed The Pirate Bay was used because the address of a tracker he found there was shown on the screen.