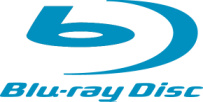 Panasonic, Philips
and
Sony
jointly announced today that they are planning to create a new licensing firm for
Blu-ray
patents, making it much easier for potential licensees than the current process is.
The new license will cover all essential Blu-ray patents and should be introduced by the start of the Q3 2009. The firm would be overseen by a licensing company in the US and run by Gerald Rosenthal, the former head of intellectual property at IBM.
The three companies noted, and rightfully so, that joining forces would make licensing fees cheaper for potential licensees.

"By establishing a new licensing entity that offers a single license for Blu-ray Disc products at attractive rates, I am confident that it will foster the growth of the Blu-ray Disc market and serve the interest of all companies participating in this market, be it as licensee or licensor,"
Rosenthal
added
.
There are six other
BD
founding companies however, and it appears Sony, Panasonic and Philips will need to win them over if any progress can truly be made. Those companies are:
Hitachi
,
LG
Electronics,
Thomson
,
Sharp
,
Samsung
and
Pioneer
.
According to the
source
, "Blu-ray fees used to be charged on a flat-fee basis; in 2003, for example, the founder companies charged $30,000 for manufacturing a player or recorder, media, components, or manufacturing equipment. An additional category could be added for an additional $20,000."
The new plan would have manufacturers charged $9.50 for each Blu-ray player, or $14.00 for each Blu-ray recorder. All recordable discs would bring an 12 cent fee while rewriteable discs would carry a 15 cent fee per disc.