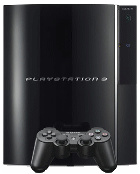 According to the
Houston Chronicle
, a Kentucky man has been arrested and charged with promoting child pornography, online solicitation of a minor, and sexual performance of a child after he persuaded an 11-year old girl to send him nude pictures of herself while they played multiplayer games over PSN, the free online network on the
PlayStation 3
.
The man, Anthony Scott O'Shea, 24, of Somerset, Ky. faces extradition to Texas since the girl lives in Houston.
The court documents say O'Shea met the girl during a round of
Warhawk
and over several weeks got her to send him naked pictures and "perform for him via a Webcam." He then shared the photos online with others.
The girl added that O'Shea
"kept pressuring her for more pictures and wanted to set up a meeting with her in order to engage in sexual activity."
She eventually told her parents the entire story and the police were contacted immediately.