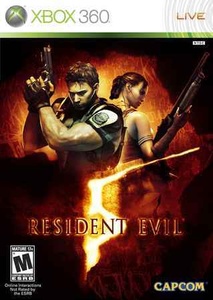 Despite the highly-anticipated horror sequel
Resident Evil 5
being leaked to
torrent
sites and
P2P
, a full ten days before its official release date, the game saw incredible first day sales on March 13th, breaking sales records from previous Resident Evil titles.
Capcom
says four million copies were sold for the
Xbox 360
and
Sony PS3
on the first day, and sales are currently over 5 million in 3 days of release.
The publisher, like all other major publishers, has complained of piracy woes in the past,
even citing piracy as the main reason Devil May Cry 4 had stagnant sales
. The publisher said the PC version of the game had been "pirated to hell" and that Capcom Japan refused to release it digitally as a result.
Overall, for all systems, Capcom has sold 40 million copies of the series since its launch in 1996.