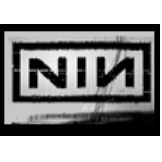 The popular rock bands
Nine Inch Nails
and
Jane's Addiction
as well as the new band
Street Sweeper
(started by former Audioslave guitarist Tom Morello) have each contributed two tracks to a free EP that is available now for free online.
The bands hope the EP will bring more attention to their upcoming summer tour.
'Whores' and 'Chip Away' are from Jane's Addiction's 1987 debut album, and were notably produced by NIN frontman Trent Reznor. 'Not So Pretty Now' and 'Non-Entity' are additions from NIN. Street Sweeper has added two brand new tracks, 'The Oath' and 'Clap For The Killers'.
All you need to download the EP at
http://ninja2009.com/
is a working email address.
This is not the first time NIN has released a free EP online. The band is currently offering
The Slip for free
in "high-quality
MP3
,
FLAC
or
M4A
lossless at
CD
quality and even higher-than-CD quality 24/96 WAVE."