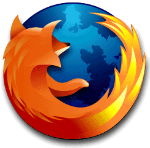 According to statistics from
StatCounter
,
Firefox 3
has now become Europe's top browser, pushing
Internet Explorer 7
from the top for the first time ever.
The analytics company was quick to note however that adding market share from IE 6 and the new IE 8 keeps Internet Explorer as the most used browser, although Firefox is quickly gaining on that number as well.
For the week ended March 30th, 2009, Firefox 3 had 35.05 percent of European web browser market share, followed closely by Internet Explorer 7 at 34.54 percent.
"The move is partly explained by a small switch from Internet Explorer 7 usage to Internet Explorer 8, but also by growing market share overall by Firefox 3,"
Aodhan Cullen, the chief executive of StatCounter,
added.
"The data shows that Firefox is closing the gap and is now just 10 percent behind all Internet Explorer versions in Europe,"
Cullen concluded.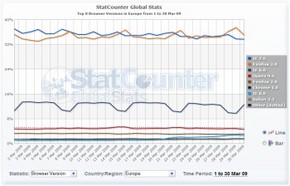 StatCounter stats for March