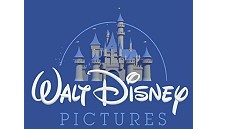 Disney
, ever the
Blu-ray
trend setter, has announced that they will be re-releasing the classic "
Snow
White and the Seven Dwarfs" on
Blu-ray
on October 6th, a full seven weeks before it returns to standard
DVD
on November 24th.
The only times a similar move was made was in the last month when Disney released "
Bolt
" and "Bedtime Stories" on Blu-ray two days before its standard DVD cousin.
However, it is important to note that the Snow White Blu-ray will include a standard DVD in the package, following the current trend.

"We are thrilled that the consumer has clearly recognized the value in our Blu-ray + DVD Combo Pack releases and will have another opportunity to maximize their viewing options in October with Snow White,"
Disney president Bob Chapek
added
.
"With today's technological breakthroughs found in Blu-ray, we are confident that this version of Snow White will easily become the reference point for high-definition home entertainment libraries and family collections all over the world."