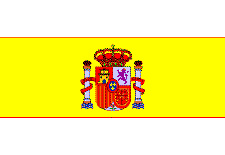 An administrator of a website that offered links to copyrighted material has been fined, and given a 6 month jail sentence in Spain. The 22 year old operated
infopsp.com
, which the
Spanish Association of Publishers and Distributors Entertainment Software (ADESE)
and the
Spanish Videographic Union (UVE)
both claimed was operating illegally. Non-commercial file-sharing websites are actually legal in Spain since the
Sharemula
case, where the operator was found innocent because he did not profit from running the site.
However, the judge in the infopsp.com case decided that since it had advertisements from
Impresiones Web
,
Google Adsense
,
Canalmail
and
Correodirect
, it could not be considered a non-commercial website because it profited from copyright infringement. The site, which had 17,300 members, did not host any illegal content itself at all, but did link to other sites where it could be gotten from.
Adrián Gómez Llorente
, the administrator, was fined €4,900 and sentenced to 6 months in jail. Fortunately for him, his lack of a criminal record means it is unlikely he will serve any time at all. This is the
first conviction
of it's type in Spain, and neither side have announced plans to appeal the case.
"This ruling is a very important precedent for the videogame industry which is at the forefront of creating jobs and wealth even in a financial crisis, but is helpless against a problem as serious as piracy."
ADESE President
Alberto Gonzalez Lorca
said.