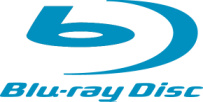 While many analysts have predicted that the sale of
Blu-ray
set-tops will increase by double over the 2008 tally,
VideoBusiness
reported that concern is spreading among retail stores. New Blu-ray players include enhanced features over older players, such as being able to use Amazon Video on Demand, wireless connectivity and more, but in this global recession, some stores are questioning whether consumers will respond to the new features as hoped.
"Sales have definitely slowed in all categories,"
said
Doug Bravin
, chief operating officer at Texas electronics superstore Bjorn's.
"Blu-ray players aren't setting the world on fire. But then nothing really is. We are planning on this being a tough year."
Bravin expects sales of Blu-ray players from the store to be on
par
with 2008 and nothing more.
Even more enthusiastic stores think sales will hit 5 million units in 2009, which represents about a 5% - 10% drop from most analysts figures. Consumer electronics makers have been packing more features into their Blu-ray offerings, hoping to attract attention.
Panasonic
's $299
DMP-BD60
and $399
DMP-BD80
will be capable of
streaming
content from Amazon from June without any
firmware
upgrade required, and the company will also offer the $399
DMP-BD70
- a Blu-ray/VHS dual player, for example.
"Consumer electronics are nice to have, but they aren't something that people need to have. These are discretionary purchases,"
said
David Workman
, executive director of electronics buyer
Pro Group
.
"Blu-ray is a great forward technology. But if consumers can delay making a purchase, they are going to. My expectations for Blu-ray are that the business will increase year over year, but I don't know if it will meet everyone's projections for it."
Blu-ray player sales might also be struggling because of an increase in the sale of flat-panel televisions, ahead of the digital TV switchover, which goes officially ahead in June in the U.S.