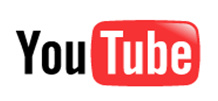 Google Inc.
's
YouTube
service has technically complied with the new
Cyber Defamation Law
in South Korea, by taking actions which seem to purposely be ineffective. The Cyber Defamation Law requires that all users who upload videos on a site that gets more than 100,000 visitors a day, provide their real name and national ID card number.
YouTube decided that instead of creating a new submission and registration system that would cater to the Korean government, it would simply block all uploads and comments from users in South Korea. Of course, if a user in South Korea simply changed their preference setting to a country other than South Korea, uploading and commenting won't be a problem.
"We have a bias in favor of freedom of expression and are committed to openness,"
said
Lucinda Barlow
, a spokeswoman for YouTube in Asia.
"It's very important that if users want to be anonymous that they have that chance."
The decision was taken after close
consultation and debate
between Google Korea and its headquarters.
The Cyber Defamation Law is a government response to the suicide of
Choi Jin Sil
, a popular actress, in October. The case brought cyber-bullying to the limelight in a country that has a very high number of Internet users.