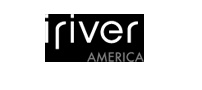 Portable media player maker
iRiver
has announced that through a joint venture with
Speedo
, the companies have created an underwater media player, dubbed the
LZR Racer Aquabeat
.
The device is IPX5/IPX7 certified, meaning it can "operate safely" while submerged in up to 10 feet of water. The player has 1GB of internal memory, but no display. The only buttons on the player are play/pause, volume up/down and next/previous.
The Aquabeat will play
MP3
and
WMA
audio formats and has an estimated 9 hour battery life. If the player is ever removed from your head while swimming, it will float as an added safety precaution. The player will work on any PC with Windows ME through Vista, and all Macs with OS 9.x and higher.
The player cost $145 USD and is available in lime, black and pink colorways.