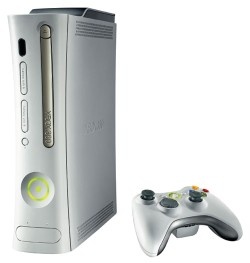 According to the latest figures from the
NPD Group
, overall U.S. video game sales fell sharply in March, with hardware sales dropping 18 percent and software sales falling 17 percent.
Overall, industry sales fell 17 percent to $1.43 billion USD, a somewhat surprising number in an industry that has so far seen sales increases despite the global recession.
Hardware sales fell to $455.6 million USD while software sales fell to $792.8 million USD.
The
Nintendo Wii
was once again the best selling console, moving 601,000 units for the month, but sales fell 20 percent from February. The
Microsoft Xbox 360
came in second selling 330,000 units, but sales fell 15 percent from last month. The
Sony PlayStation 3
lagged behind again, selling 218,000 units, but sales only fell 7 percent from February.

"While it's not unusual for March hardware sales to be lower than February, I thought we'd see higher unit sales on most platforms,"
added
NPD's Anita Frazier.
"The Xbox 360 was the only platform to achieve a year-over-year unit sales increase."