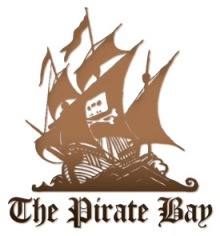 Sweden's
Pirate Party
was setup to attempt to reform laws in the country around copyright and patents in the digital era.
Rickard Falkvinge
, leader of The Pirate Party had some strong words to utter today when the four founders of the Pirate Bay
were found guilty and sentenced to a year in jail
. They were also ordered to pay a $4.5 million fine. Falkvinge dismissed the trial, and called the verdict
"a gross injustice"
.
"This wasn't a criminal trial, it was a political trial. It is just gross beyond description that you can jail four people for providing infrastructure. There is a lot of anger in Sweden right now. File-sharing is an institution here and while I can't encourage people to break copyright law, I'm not following it and I don't agree with it," Falkvinge said.

He continued: "Today's events make file-sharing a hot political issue and we're going to take this to the European Parliament." Of course, the four defendants plan already to appeal the decision, confident that in the end they will be found not guilty of all charges under Swedish laws.