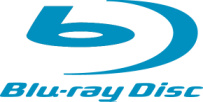 According to a report by
Blu-ray.com
, cheaper
Blu-ray
players will hit store shelves in the United States a lot sooner than one would think. At the moment the average selling price of Blu-ray players is around $199, but the report expects it to fall to $99 fairly soon. The expected drop is due to the
Blu-ray Disc Association (BDA)
licensing in China, which led
Samsung
marketing director
Mark Leathan
to predict $99 players.
It's a bit early to speculate about holiday prices, as usually it takes to about mid-summer before accurate predictions are made, but
NPD Group
industry analyst
Stephen Baker
isn't discarding possibilities.
"Black Friday, maybe. It's entirely possible you could see a few players down at that price level,"
he said
.
While the Chinese manufacturing may lower the price of Blu-ray players that will play retail Blu-ray movies, there is also the question of how stripped down a $99 Blu-ray player would be. Would it have advanced interactive features,
BD-Live
or provide any kind of storage. They also would be competing with more recent players that include new features like
streaming
video from Internet-based services.
What about the support for audio decoding? One thing is for sure, a $99 Blu-ray player would really give us all some statistics to outline just how important these advanced features are to the average consumer anyway.