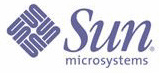 Oracle
is jumping straight into the computer hardware market with an announced purchase of
Sun Microsystems Inc.
for $7.06 billion. The announcement spurred surprise and shock in the industry, as many wonder if Oracle can boost profitability at Sun's hardware unit in fierce competition with
IBM
,
Hewlett-Packard
,
Dell
etc.
"It's an out-of-the-box, left-field type of a deal because Oracle is buying a predominantly hardware business,"
said
Jefferies & Co
analyst
Ross MacMillan
.
"The push-pull of the deal is the uncertainty of the hardware business with the earnings accretion of the software business."
Sun had previously rejected a bid from IBM, which was offering $9.40 a share. Oracle will pay $9.50 a share, valuing the company at about $7.06 billion. The news pushed shares of Sun Microsystems by 35.7 percent in morning trading.
Safra Catz
, Oracle President, said on a conference call that the company does intend to
make Sun's hardware division profitable
.
"The deal would strengthen Oracle's position against IBM. Oracle has done a good job on acquisitions it has done earlier,"
said
Robert Jakobsen
, analyst at
Jyske Bank
in Copenhagen.
"It makes sense also historically. Oracle has been more successful commercializing software than Sun."
Sun will add $1.5 billion to Oracle's operating profit in the first year, and it will rise to $2 billion by the second year, according to Oracle.