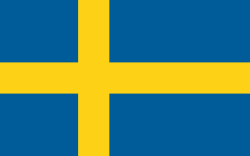 Swedish telecommunications firm
Tele2
announced yesterday that it will not keep records of IP address usage to protect its customers.
"We will erase the IP addresses after they have been used for our internal use, starting today,"
Niclas Palmstierna
, Tele2's managing director for Sweden, told
AFP
. The measure was introduced after Sweden's adoption of
IPRED
.
It is a similar policy as was introduced by Bahnof, a smaller Swedish Internet firm that also won't reveal the user's behind IP addresses. A police official has commented that such measures will make it virtually impossible to crack down on copyright infringement crimes on the Internet as had been planned.

"In certain cases, this will make an investigation impossible," said Stefan Kronkvist, the head of Swedish police's internet crime unit. Tele2 claims to have 600,000 people among its Internet clients. Internet piracy is under the spotlight in Sweden like never before since the Pirate Bay trial kicked off in February.