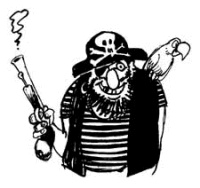 Twenty individuals have been sentenced to jail time averaging at about eight months each following a trial in
Udine
for copyright infringement. The case emerged after a raid was carried out by he local
Fiscal Police (GdF)
acting on a warrant issued by the public prosecutor in 2007.
It involved the sale of compilation CDs on eBay, the world's largest auction site. The GdF, assisted by the Italian industry's anti-piracy organization FPM, had collected evidence of the massive distribution of infringing CD-ROMs which contained
mp3
files downloaded from file-sharing networks.
More than 600,000 music tracks were found, and personal computers and
CD
burners were seized by police. The individuals are also facing up to €10 million in administrative sanctions.