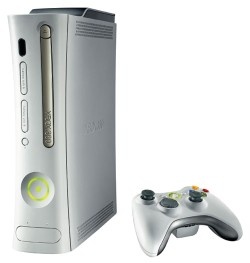 Microsoft
had a pretty big day today at the
E3 Expo
, unveiling an entirely new control system for its
Xbox 360
console among other notable announcements.
Dubbed
Natal
, the system is a fully hands-free control system which uses facial recognition and multiple motion sensors to allow users to playback games using their body motions and not buttons.
The system is still in early stages, but Microsoft has sent full functioning prototypes to all big game developers.
Showing off the technology, developer Peter Molyneux said the system could recognize facial expressions as well, determining the mood of the player or players and "reacting accordingly."
Will Natal be successful however? Piers Harding-Rolls, senior analyst with Screen Digest, says it will depending on a
number of factors
.
"I think the technology looks very interesting but its success depends on the content and how easy it is to use,"
Rolls added.
"The other aspect is cost and how they will get it out to the user base. That said, I think Microsoft would like to get it out sooner, rather than later."

"Sales of the Xbox 360 hit their peak in 2008 and are now in decline, in terms of console sales, so you would expect them to get it out as soon as possible to rekindle interest in the platform."

Also notably at the show Microsoft announced they had made deals with
Twitter
and
Facebook
in an effort to make "full integration between three of the largest social networking sites on the planet." The third being, of course,
Xbox Live
.
In a move that will certainly rile up both Xbox and
PlayStation 3
users alike,
legendary
developer Hideo Kojima took the stage and announced that a new
Metal Gear
title would be headed to the Xbox 360, and that he had already started development. The game, "Metal Gear Rising," will mark the first time a Metal Gear Solid title has been developed for a system not created by
Sony
.
Kojima's own site has now been updated with a new picture of character that resembles
Raiden
, from Metal Gear Solid 2. You can view it here:
Metal Gear Solid Rising