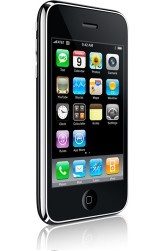 Apple
had a busy day today at the
WWDC 2009
event, revealing that they will be slashing the price of the lowest capacity
iPhone 3G
to $99 USD, launching an new
iPhone 3G S
model, and introducing the 3.0
firmware
update for the iPhone and
iPod Touch
.
The 3.0 firmware will be available on June 17th for free for iPhone users or $9.95 USD for Touch users. The most notable new feature available are the ability to purchase and rent movies, TV shows, music videos and audiobooks directly through
iTunes
right from the device.
Other features include the ability to shake the device to turn on shuffle in music playback and new parental controls that will allow users to limit App Store apps. Also notably,
Safari
will now include autofill and much faster
JavaScript
.
AT&T
will also finally begin supporting MMS features such as picture and audio mail in "late summer."
A couple of the new software features will only work on the new 3G S model, and those are specifically, support for voice control, new camera controls,
video
capture
, electronic compass, hardware encryption of all data and Nike + iPod support.
The voice control allows for, as expected, voice dialing. The new camera features
include
"rapid
shutter
, low light, macro and autofocus, touch controls for automatic refocus, exposure and white balance settings." The camera will also be 3MP.
Video capture will allow for trim editing and easy uploads to
MobileMe
and
YouTube
. The hardware encryption will encrypt all internal data, making remote wipes instant. The compass, well, shows what direction you are facing on a map display.
The 3G S will hit stores on the 19th.