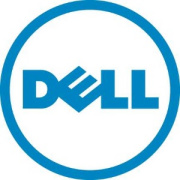 According to a
Dell
press release, users can now purchase and download authorized
Microsoft
software through the company's
Download Store
, marking the first time a non-Microsoft site has offered legal downloads of the popular products, which include most notably,
Microsoft Office
and all its components.
Dell claims to have cheaper prices as well, saying "For example, Microsoft Office Home and Student 2007-- one of the top-selling software titles in the is priced at $129.99 compared with the suggested retail price of $149.99."
If you get a new computer or have a HDD crash, users keep a "digital locker" with Dell, that allows you to download any purchased software again at no extra charge as well as find your serial number if you forget it.

"With everyday savings plus on-demand access, the Dell Download Store addresses our customers' two main concerns: price and immediacy. In addition, downloading is a more environmentally friendly way to purchase and distribute software because there's no need for packaging material,"
adds
Geoff Surkamer, general manager, Dell Global Digital Distribution.