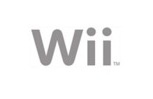 Last week we reported
that the
Nintendo Wii
, among other consoles, took a serious hit to its sales, seeing a 57 percent drop year-on-year for the month of May.
The drop marked the third consecutive month the
Wii
saw substantial declines in sales. Supply issues are no longer a problem either, as there are ample amounts on store shelves.
Analysts are now coming out in droves declaring the console has reached a saturation point at its current price and price cut is necessary to stop the continued decline in sales. A $50 price cut, bringing the Wii to the same price as that of the low-end
Xbox 360 Arcade
seems to be a good point.
Nintendo
continues to deny any price cut is in the works however. We have
"no plans to reduce its prices at this time."
"We expect Nintendo to cut the price of the Wii before the holiday,"
adds Wedbush Morgan video game analyst Michael Pachter. The Wii is the only console to not see its price tag slashed since launch.
BMO Capital analyst Edward Williams wrote that he believes the Wii "is selling in a more traditional seasonal pattern."
Major US retailer GameStop CEO Daniel DeMatteo agrees with the sentiment and believes a minimum $50 USD price cut is
coming to the Wii by the Q3 2009
.