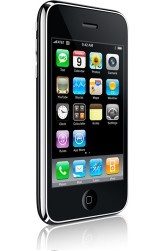 According to
Fido
representatives, Canadian movile phone carrier
Rogers
will be selling the upcoming
iPhone 3G S
for $799 (16GB) or $899 (32GB) CAD without contract, prices that far exceed the phone's price tag in the US.
Without contract in the US, the phone retails for $570 and $680, meaning Canadians will be paying at least a $100 premium for the phone.

Rogers is also only offering three-year contract or contract-free.

Supposed leaked Best Buy Canada sources are claiming however that the phone will not be overpriced and will be $700 CAD for the 16GB model and $800 for 32GB, in line with the American models.

We shall see when Rogers makes it official.