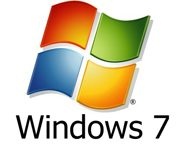 Microsoft
has said today that new consumers who buy Vista PCs before the much anticipated
Windows 7
operating system launches in October will get a free upgrade to the new OS.
To get added "buzz," the company said it will also be taking pre-orders for the operating system beginning June 26th, offering Windows 7 Home Premium Upgrade for $49 USD and Windows 7 Professional Upgrade for $99, about half off their suggested retail prices.

Beta testers and users of leaked 7 RCs say the new operating system runs much smoother then Vista does, as well as faster booting, and less UAC pop-ups.

Any consumer that purchases Vista Premium, Business or Ultimate beginning tomorrow will be given a free upgrade to Windows 7 when it becomes available on October 22nd. Vista Basic is not eligible, and Microsoft says the promotion will run until January 2010.

The pre-order sale will start tomorrow in the US, Canada and Japan and next month in the UK, France, and Germany. Microsoft expects to sell out within 2 weeks at the promotional prices.