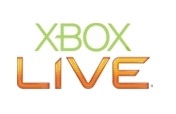 Microsoft
has responded to the sales figures published by the
NPD Group
by revealing that paid downloads have increased on the
Xbox Live
service by 73 per cent year-over-year for H1 2009. The Xbox 360 console is the only home console to see growth so far in 2009, with
Nintendo
's
DS
handheld portable also experiencing a sales increase over last year.
In June 2009, Microsoft managed to sell 241,000 units of the Xbox 360 console, roughly a 20 percent increase over June 2008. Additionally, Microsoft went on to point out that third-party software sales for its platform
totaled $168 million in June
, a higher figure than enjoyed by
Sony
or Nintendo.
The Redmond-based software giant is also boasting a 20 million-strong active user base for the Xbox Live service. Sony has recently announced good news for its own services however. Sony's
Peter Edward
revealed at a developer conference that seven million people have signed up for
PlayStation Home
, with three million of them coming from Europe.
Nintendo also boasted about the June 2009 success of its
Nintendo DS
platform, revealing that 424,000 units of the total 766,000 units sold were of the new
DSi
model. It went on to say that the DS hardware sales were higher than all other consoles combined. Additionally, the company said 374,000 units of its new
MotionPlus
accessory for the
Wii
were sold (205,000 with
EA
's
Tiger Woods PGA Tour 10
).
Overall the June 2009 U.S. figures were disappointing for the industry, representing the worst results in 9 years,
as reported
.